Named Account Executive, Indonesia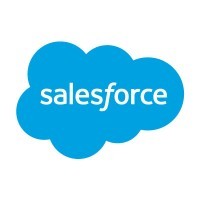 Salesforce
Sales & Business Development
Indonesia · Remote
Posted on Monday, November 20, 2023
To get the best candidate experience, please consider applying for a maximum of 3 roles within 12 months to ensure you are not duplicating efforts.
Job Category
Sales
Job Details
About Salesforce
We're Salesforce, the Customer Company, inspiring the future of business with AI+ Data +CRM. Leading with our core values, we help companies across every industry blaze new trails and connect with customers in a whole new way. And, we empower you to be a Trailblazer, too — driving your performance and career growth, charting new paths, and improving the state of the world. If you believe in business as the greatest platform for change and in companies doing well and doing good – you've come to the right place.
Position: Named Account Executive, Indonesia
The Named Account Executive maintains and expands relationships with strategically important and large enterprises. Assigned to a number of named customers, the enterprise account executive is responsible for achieving sales quota and assigned strategic account objectives as well as developing business within some white space accounts.
Responsibilities:
Establish professional and deep relationships with key personnel in assigned customer accounts

Leads account planning process that develops account strategy, financial targets and critical achievements

Leads cross functional team within Salesforce to meet customer accounts performance objectives and expectations

Deep understanding of customer's business environment, proactively assesses, clarifies and validates customer needs on an ongoing basis.

Leads solution development efforts that best address customer needs and generating pipeline for the Salesforce

Engage with prospect organizations to position Salesforce solutions through strategic value based selling, case definition, return on investment analysis, references and analyst data.

Manage the end to end sales process through engagement of appropriate resources such as Sales Engineers, Professional Services, Co-Primes, Executives, Partners etc.

Generate short term results whilst maintaining a long term perspective to increase overall revenue generation.

Accurate quarterly forecasting and revenue delivery.
Requirements:
10+ years relevant experience of solution selling

Successful history of net direct new business sales, with the ability to prove consistent delivery against targets

Credibility at all levels, including CxO.

CRM application sales, relevant enterprise experience preferred.

Must speak highly fluent Bahasa Indonesia, fluent English is also required.
About Salesforce:
Salesforce, the Customer Success Platform and world's #1 CRM, empowers companies to connect with their customers in a whole new way. The company was founded on three disruptive ideas—a new technology model in cloud computing, a pay-as-you-go business model and a new integrated corporate philanthropy model. These founding principles have taken our company to great heights, including being named one of Forbes World's Most Innovative Company five years in a row and one of Fortune 100 Best Companies to Work For eight years in a row. We are the fastest growing of the top 10 enterprise software companies, and this level of growth equals incredible opportunities to grow a career at Salesforce. Together, with our whole Ohana (Hawaiian for "family") made up of our employees, customers, partners and communities, we are working to improve the state of the world.


Account Executive - Enterprise - Indonesia
Kami adalah Salesforce, Perusahaan Pelanggan, yang menginspirasi masa depan bisnis dengan AI + Data + CRM. Memimpin dengan nilai-nilai inti kami, kami membantu perusahaan di setiap industri untuk merintis jalan baru dan terhubung dengan pelanggan dengan cara yang benar-benar baru. Dan, kami memberdayakan Anda untuk menjadi Trailblazer juga - mendorong kinerja dan pertumbuhan karier Anda, memetakan jalur baru, dan meningkatkan keadaan dunia. Jika Anda percaya bahwa bisnis adalah platform terbesar untuk perubahan dan bahwa perusahaan-perusahaan dapat bekerja dengan baik dan melakukan hal yang baik - Anda telah datang ke tempat yang tepat.

Enterprise Account Executive kami berinteraksi dengan pelanggan yang sudah ada dan prospek baru untuk menjual seluruh platform Salesforce Customer 360. Mereka membangun hubungan yang positif dan tepercaya dengan anggota tim utama dan pengambil keputusan c-suite di lingkungan mereka, dan secara alamiah membantu pelanggan mewujudkan nilai dari investasi Salesforce mereka.
Anda akan menggunakan keahlian Anda untuk mengembangkan peluang, baik melalui prospek yang hangat maupun prospeksi ruang kosong.
Tanggung jawab:
* Mengembangkan hubungan dengan pemangku kepentingan utama pelanggan dan mendorong kepuasan pelanggan di akun yang ditugaskan
* Mengembangkan dan mendorong strategi jangka panjang secara keseluruhan untuk akun tersebut, selaras dengan tujuan bisnis pelanggan
* Memimpin proses penjualan dari ujung ke ujung melalui keterlibatan sumber daya yang sesuai seperti Insinyur Penjualan, Layanan Profesional, Eksekutif, Mitra, dll.
* Identifikasi dan penelitian wilayah, untuk memformalkan strategi wilayah pemasaran dan membuat daftar akun target yang memenuhi syarat dalam waktu 30 hari.
* Membagikan proposisi nilai Salesforce untuk pelanggan yang sudah ada dan/atau pelanggan baru
* Mendorong pertumbuhan dalam akun yang ditugaskan yang sudah ada

Kualifikasi yang dibutuhkan:

* Perencanaan dan Strategi Akun: Menetapkan rencana untuk mencapai tujuan penjualan dengan secara efektif mengidentifikasi dan memenuhi syarat peluang di pasar lokal Indonesia.
* Penelitian dan Penemuan: Mengungkap proses prospek saat ini, tantangan bisnis, dan tujuan strategis berdasarkan kasus penggunaan pelanggan dan hipotesis nilai.
* Penyelesaian: Mengidentifikasi proposisi nilai yang menarik yang memenuhi kebutuhan pelanggan dengan menunjukkan pemahaman tentang solusi teknologi.
* Komunikasi Pelanggan: Berinteraksi dengan pelanggan dengan cara yang jelas, ringkas, dan tepat waktu menggunakan berbagai metode komunikasi (menulis, berbicara, presentasi) dan alat (papan tulis, Google Slide, Zoom).
* Aplikasi Sumber Daya: Terus menerus bekerja untuk mencapai hasil dengan menggunakan seluruh kemampuan sumber daya dan alat yang tersedia.
* Penjualan Tim: Menyelaraskan dengan kapasitas penuh tim akun dan mitra untuk mendukung kesepakatan dan kesuksesan pelanggan.
* Bahasa: Fasih berbahasa Inggris dan Indonesia secara lisan dan tulisan.

Kualifikasi yang Diutamakan:

* Keterampilan interpersonal dan komunikasi yang sangat baik.
* Pendidikan Metodologi Penjualan.
* Kemampuan untuk mengembangkan kasus dan persyaratan layanan, sambil membuat dan memimpin aliansi strategis.

Manfaat & Fasilitas
Kunjungi situs tunjangan kami yang menjelaskan berbagai tunjangan kami, termasuk penggantian biaya kesehatan, cuti melahirkan, bantuan adopsi, tunjangan kesuburan, dan banyak lagi.
Catatan: Dengan melamar ke lowongan Enterprise/ Account Executive Bernama, perekrut dan manajer perekrutan yang mendukung berbagai penawaran cloud dan vertikal di seluruh organisasi yang mempekerjakan Enterprise Account Executive akan meninjau resume Anda. Tujuan kami adalah agar Anda dapat melamar satu kali dan resume Anda ditinjau oleh beberapa tim perekrutan.
Akomodasi
Jika Anda memerlukan bantuan karena disabilitas saat melamar posisi terbuka, silakan kirimkan permintaan melalui Formulir Permintaan Akomodasi ini.
Pernyataan Posting
Di Salesforce, kami percaya bahwa bisnis yang kami jalankan adalah untuk memperbaiki keadaan dunia. Masing-masing dari kita memiliki tanggung jawab untuk mendorong Kesetaraan di komunitas dan tempat kerja kita. Kami berkomitmen untuk menciptakan tenaga kerja yang mencerminkan masyarakat melalui program dan inisiatif inklusif seperti gaji yang setara, kelompok sumber daya karyawan, tunjangan inklusif, dan banyak lagi. Pelajari lebih lanjut tentang Kesetaraan di Salesforce dan jelajahi manfaat kami.
Salesforce adalah Pemberi Kerja dengan Kesempatan Kerja yang Setara dan Tindakan Afirmatif. Pelamar yang memenuhi syarat akan menerima pertimbangan untuk dipekerjakan tanpa memperhatikan ras, warna kulit, agama, jenis kelamin, orientasi seksual, persepsi atau identitas gender, asal kebangsaan, usia, status pernikahan, status veteran yang dilindungi, atau status disabilitas. Salesforce tidak menerima resume yang tidak diminta dari headhunter dan agensi. Salesforce tidak akan membayar agensi atau perusahaan pihak ketiga yang tidak memiliki perjanjian yang ditandatangani dengan Salesforce.
*LI-MB #LI-JAK
Accommodations
If you require assistance due to a disability applying for open positions please submit a request via this Accommodations Request Form.
Posting Statement
At Salesforce we believe that the business of business is to improve the state of our world. Each of us has a responsibility to drive Equality in our communities and workplaces. We are committed to creating a workforce that reflects society through inclusive programs and initiatives such as equal pay, employee resource groups, inclusive benefits, and more. Learn more about Equality at www.equality.com and explore our company benefits at www.salesforcebenefits.com.
Salesforce is an Equal Employment Opportunity and Affirmative Action Employer. Qualified applicants will receive consideration for employment without regard to race, color, religion, sex, sexual orientation, gender perception or identity, national origin, age, marital status, protected veteran status, or disability status. Salesforce does not accept unsolicited headhunter and agency resumes. Salesforce will not pay any third-party agency or company that does not have a signed agreement with Salesforce.
Salesforce welcomes all.