Human Resource Associate - Supplemental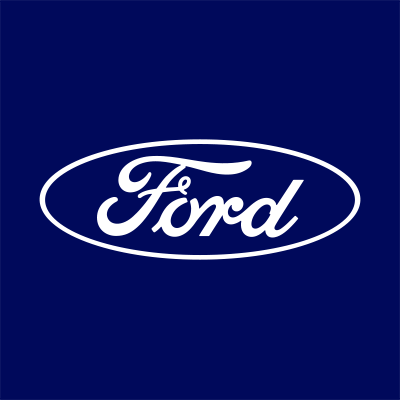 Ford Credit
Louisville, KY, USA
Posted on Thursday, September 29, 2022
Human Resource Associate - Supplemental
Job Description & Qualifications
At Ford Motor Company, we believe freedom of movement drives human progress. We also believe in providing you with the freedom to define and realize your dreams. With our incredible plans for the future of mobility, we have a wide variety of opportunities for you to accelerate your career potential as you help us define tomorrow's transportation.
It takes outstanding people from every background imaginable to make our ambitious plans for the future a tangible reality. As part of our Human Resources team, you'll help us attract, hire and retain the top talent we need to achieve our bold vision. You'll play a vital role in defining, developing and maintaining the winning culture that empowers diverse individuals to work together and create the impossible. We're seeking change leaders, talent strategists, employee advocates and culture architects to enable our teams, partners, and businesses to do and be their best. Come join the "people" people!
What you'll be able to do:
Human Resources responsibilities include coordinating functions for salaried employees at the facility including

:
Encouraging an effective, inclusive work environment / culture and relationships, balancing employee advocacy with stewardship of company goals and values

Building strong relationships with operations partners, Union representatives, HR colleagues and specialists, and other business partners to jointly deliver strategic objectives and resolve issues

Coordinating and assisting with plant special events

Investigating employee concerns

Supporting salary personnel recruiting and hiring

Coaching, counseling, and educating salaried operations partners on HR policies, processes, programs and plans

Coordinating plant community services activities
***Note - This is a Supplemental position. Supplemental employees are ineligible to receive a complete benefits package. ***
The minimum requirements we seek:
Bachelor's degree or pursuing and received by January 2022

1or more years of previous HR, community services or event planning experience or completion of an HR internship

1 or more years of experience in Microsoft Word, Excel, Powerpoint
Our preferred requirements:
Master's Degree

Solid understanding of Microsoft Office

Strong oral and written communication skills

Demonstrated ability to work as a team

Strong interpersonal, negotiation and persuasion skills

Presence to successfully represent Ford Motor Company with external organizations

Strong analytical, problem solving, and organization skills

Ability to work closely and successfully with others in order to deliver results
What you'll receive in return:
As part of the Ford family, you'll enjoy excellent compensation and a comprehensive benefits package that includes generous PTO, retirement, savings and stock investment plans, incentive compensation and much more. You'll also experience exciting opportunities for professional and personal growth and recognition.
If you have what it takes to help us redefine the future of mobility, we'd love to have you join us.
Candidates for positions with Ford Motor Company must be legally authorized to work in the United States. Verification of employment eligibility will be required at the time of hire.
Visa sponsorship is not available for this position.
We are an Equal Opportunity Employer committed to a culturally diverse workforce. All qualified applicants will receive consideration for employment without regard to race, religion, color, age, sex, national origin, sexual orientation, gender identity, disability status or protected veteran status.
For information on Ford's benefits and compensation, click here: https://clicktime.symantec.com/34jag92XUFJYHaNge9RMLCD7Vc?u=https%3A%2F%2Fcorporate.ford.com%2Fcontent%2Fdam%2Fcorporate%2Fus%2Fen-us%2Fdocuments%2Fcareers%2F2021-benefits-and-comp-GSR-sal-plan-1.pdf

At Ford, the health and safety of our employees is our top priority. Vaccination has been proven to play a critical role in combatting COVID-19. As a result, Ford has made the decision to require U.S. salaried employees to be fully vaccinated against COVID-19, unless employees require an accommodation for religious or medical reasons. Being fully vaccinated means that an individual is at least two weeks past their final dose of an authorized COVID-19 vaccine regimen. As a condition of employment, newly hired employees will be required to provide proof of their COVID-19 vaccination or an approved medical or religious exemption.
Skill Team
Manufacturing Plants (MFG)